Daniel founded Pulse Recruitment in 2004 and is still a hands-on recruiter today, utilising his vast network of senior tech sales talent to gain excellent outcomes for Pulse's clients and candidates.
Daniel has placed candidates with some of the top companies.
Daniel is a thought leader in the Technology sales space across APAC and has had numerous articles published that serve to educate the market on current and new hiring trends as well as candidate expectations.
Today, Pulse services more than 1,000 clients across ANZ and the APAC region, ranging from small start-ups to large Multi-National vendors. Our average timeframe from taking the job brief to offer stage is 13.5 working days with a 93% fill rate and a 97% retention rate past the probation period.
No jobs posted by Daniel Hale. Please try different search filter.
Some of the roles Pulse have filled recently include;
Some fun facts about Dan: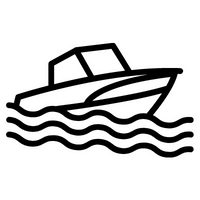 He is the captain of the Pulse boat, having held his boat licence for over 10 years. He loves to drive around finding new and hidden beaches.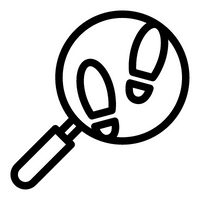 Many would expect to hear that he likes his sport. Yes, he is an avid fan of basketball, soccer, cricket, tennis, rugby and more. But he is also a true crime enthusiast. Whether it's reading a biography or watching the 'True Crime' station. You may not be able to rest in peace knowing he knows every detail of the worst serial killers in the world.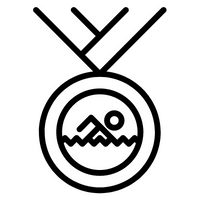 His love of swimming is more than just a hobby, he actually competes in ocean swims off the coast of NSW! He has even taken home a top 3 place in every race he has competed in.
REVIEWS WRITTEN ABOUT DANIEL HALE
What Dan's clients and candidates say
My experience with Pulse Recruitment has been great. They proactively contacted me after finding my resume on Seek. Everyone I dealt with was professional and got back to me when they said they would. I ended up landing a job that I never would have found otherwise and I am really happy with my new role so far.
Adrian - Key Account Manager, Leading Provider of Data, Analytics and Insights
From start to finish (and yes, I got the job!) Daniel and the team at Pulse were extremely helpful and encouraging. Communication throughout was spot on, keeping me updated on all aspects of the job application and recruitment process. Highly recommended!
Steve - Account Manager, World-Leading Apparel Technology
Dan was an extremely thoughtful, proactive and considerate person to communicate with. He made the whole process very personable, and kept an eye on every detail. Following me up when appropriate to talk and discuss anything and everything. Highly recommend Pulse for the work they do.
Gabriel - Strategic Account Manager, Award Winning Full Service Digital Agency
Daniel is a genuine and professional operator with a diverse network of clients, whereas other sales recruiters kept mentioning the same few clients. Pulse only presented me with options that met my requirements and through their efforts, I found my current role which is a great fit for me.
Richard - Business Development Manager, Premier Source for Lease Management Systems and Analytics
I had a great experience all through the process. Sometimes with this type of process, it can be quite unsettling & difficult, however, Daniel & the team at Pulse Recruitment delivered a calm, professional & first-class level of service the whole way through. Well done team!
Luke - Store Manager, World's Leading Audio Visual Company
5 stars aren't enough for this team! The stars say everything. My deepest gratitude for Pulse recruitment, especially Daniel who helped me through all the process. It was really quick and smooth.
Angelin - Sales and Social Media Sales, World's Leading Manufacturer of Technology Products
The things that we typically look for are high-quality candidates that come with excellent sales skills, but we are also looking for cultural fit. It is super important, which is something Pulse Recruitment really understands. I've actually stopped working with other recruiters. In terms of recommending Pulse Recruitment, my experience has been fantastic.
James - Regional Vice President, ANZ, Global Cloud-Based Software and Security Solutions
Daniel from Pulse recruitment was by far the best recruiter I have ever dealt with. He was extremely honest – everything he told me about the companies and roles I interviewed for was consistent with my experiences and he kept me updated regularly, checking in and supporting me throughout the process. His clients also told me that they are very loyal and have only had amazing experiences with him.
Karina - Account Manager, World-Leading Apparel Technology
Daniel is a fantastic recruiter! He understands the brief well and brings candidates with the right experience. Daniel has access to good quality candidates. I've hired a few candidates through him this year, and everyone turned out to be good. Big thank you to Daniel, and I highly recommend him.
Vikas - Senior Manager APAC, World's Leading Software Company
Amazing service!! Daniel Thanks again for your help and being persistent. It took more than 2 months for the entire process but finally I got the Job. Daniel was very helpful and clear about the whole process. He made sure to always keep me posted. Daniel also gave me advice and tips for my career. In short, all 5 stars for Pulse recruitment.
Shristi – Technical Knowledge Specialist, Global Cyber Security Vendor
ARTICLES WRITTEN BY DANIEL HALE
When it comes to the most important trait in salespeople, almost every sales manager I speak with puts accountability at the top of their list. This has been exacerbated by COVID-19, which allows sales teams to work remotely, away from management scrutiny. Am I hiring someone who will take responsibility for a problem or issue or someone…
Recruiters on the 5 reasons they don't like job hoppers
Our Director Daniel Hale was recently interviewed by Ladders to discuss his perspective, and other recruitment experts, on job-hopping.
"Ultimately, as a recruiter, I'm always looking to understand the whole story, and every situation is different," he says. To find out more about what was discussed, please view the full article.
Daniel Hale, The Ladders
Meet the rest of our team
Patrick Ormsby
Pat's specialty is within the recruitment of tech sales professionals. Using Pulse Recruitment's proprietary four-step process, he has secured the right match between clients and candidates year after year.
Learn More
We thrive on building meaningful relationships
We love what we do! Pulse Recruitment is comprised of passionate, talented sales recruiters who are constantly evolving to deliver the best experience for all clients and candidates.