As a metrics-driven marketing strategist, Tarlia's projects across all facets of marketing and campaign conversions has led to a list of accolades and highly sought-after published content by some of the world's leading media platforms.
Tarlia has placed candidates with some of the top companies.
Tarlia assists Pulse Recruitment and all our clients and candidates with brand building whilst also benefiting from our robust marketing strategy. With extensive experience within the technology and recruitment industries, Tarlia works in conjunction with Pulse Recruitment's sales consultants for clarity and a highly successful recruitment process for all. Something that sets us apart and is in high demand due to our consistent success rate.
No jobs posted by Tarlia Smedley. Please try different search filter.
A marketing strategy that benefits our clients and candidates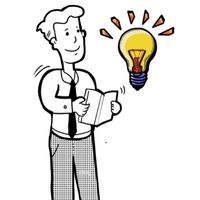 Brand Building
Creating a remarkable end-to-end customer experience that delights and builds word-of-mouth opportunities.
Positioning
Defining and executing Pulse's go-to-market strategy. Establishing the one thing companies are great at, and then adding clarity to our communications.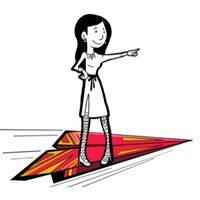 Strategic Narrative
Creating and developing the right story. One that aligns with the company and its people, and powers success.
An overview of Tarlia's key skills:
Global Best Performing TikTok Ads Winner
Tarlia designed, created and executed TikTok Campaigns that saw them reach the TikTok Top Ads page for the best performing auction ads on TikTok globally. These are used as sources of creative inspiration and provide direction for anyone wanting to create high performing ad campaigns worldwide.
Tarlia Smedley, TikTok
Globally Recognised Ad Creator
Tarlia has been recognised and published by Facebook and Instagram for creating sponsorship ads with an average consistency of a 3.94% success rate ABOVE the industry average.
Tarlia Smedley, Facebook and Instagram
Ideal Post Frequency on Instagram: 20+ Expert Tips on How to Generate Engagement and Growth
Our Head of Marketing Tarlia Smedley was interviewed by Databox about Instagram posting frequencies and the successes brought by her own strategy on the matter.
Tarlia Smedley, Databox
6 Instagram Marketing Trends of 2021 For Small Businesses
Our Head of Marketing Tarlia Smedley was interviewed by GoodFirms to discuss the latest Instagram marketing trends and the statistics on her latest successful ad campaign. To view the full article, please click on the link.
Tarlia Smedley, GoodFirms
Meet the rest of our team
Daniel Hale
Daniel founded Pulse Recruitment in 2004 and is still a hands-on recruiter today, utilising his vast network of senior tech sales talent to gain excellent outcomes for Pulse's clients and candidates.
Learn More
We thrive on building meaningful relationships
We love what we do! Pulse Recruitment is comprised of passionate, talented sales recruiters who are constantly evolving to deliver the best experience for all our clients and candidates.