Tech Sales Senior Consultant
Pat's specialty is within the recruitment of tech sales professionals. Using Pulse Recruitment's proprietary four-step process, he has secured the right match between clients and candidates year after year.
Patrick has placed candidates with some of the top companies.
Since 2018, Pat has successfully secured and placed hundreds of roles with a wide range of leading Enterprise and start-up SaaS companies. His average time to hire, from taking a brief to securing the right candidate, is 13.5 days, with an average fill rate of 93%.
No jobs posted by Patrick Ormsby. Please try different search filter.
Some of the roles Pulse have filled recently include;
Some fun facts about Pat: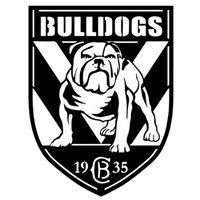 Aside from his passion for recruitment, he is an overly passionate and dedicated Canterbury Bankstown Bulldogs fan.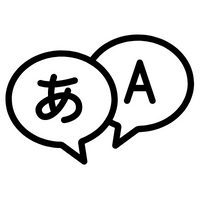 He can pick up new languages quickly and aims to learn 3 new languages every year!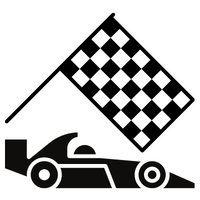 He is an absolute car fanatic. He loves Formula 1 and specifically JDM cars. When he is not recruiting he will be seen working on his car.
REVIEWS WRITTEN ABOUT PATRICK ORMSBY
What Pat's clients and candidates say
Patrick was a huge help to me in my job search. From an initial discussion where I conveyed my attributes and goals, to setting up interviews and communicating with me throughout the process, he acted as a true professional and represented me to the client in a professional manner. I have worked with several recruiters throughout my career (some good, some not). I can confidently recommend Pulse Recruitment as an effective, efficient and collaborative group, with a focus on both the client and the applicant.
Ben - Sponsorship Manager, Tech Transforming Business Around the World
Pat showed true determination and proactiveness with my job process. He was both friendly and professional with me and always kept me in the loop with my offer decision. He has changed my perspective about recruitment consultants, and his approach was definitely different to the other recruitment agencies I've dealt with.
Alexis - Service Delivery Manager, Telstra's #1 Service Provider
Pulse Recruitment played a pivotal role in securing a full-time role for myself. One of their consultants, Pat Ormsby, contacted me regarding a suitable role, and I had an interview the following day. I would highly recommend Pulse Recruitment to anyone looking for work.
Nicholas - Data Acquisition Agent, Global Leader in B2B Demand Gen
Patrick Ormsby reached out to me and found me a perfect fit for my next step in the direction with a company that was looking for someone like me. He matched us perfectly. The engagement and follow-ups were on point, professional, authentic and friendly. I highly recommend him and Pulse Recruitment. Great job, and thank you to Pat!
Zita - Service Manager, Leader in Managing Mobile Communications
Patrick is one of the best recruiters I have encountered. He provided advice and guidance for every step of the recruitment process resulting in a positive experience. He has been contactable at all hours of the day and has answered any questions to the best of his ability. For anything he had been unsure of, he would clarify with the client and provide any feedback in a timely manner. I would strongly recommend working with Patrick and the Pulse Recruitment team.
Raahulan - Business Development Manager, Global Leader in Cash Technology Solutions
Patrick and the team at Pulse Recruitment are something I think all recruiters should aspire to be. Thank you for finding my new place of employment. I fit so well, and it was a breeze :) Cheers to me, hopefully never needing your services. Until the next newbie Rocks around.
Monique - Appointment Setter, Inventer of World's First Safety Barrier
I had the smoothest transition into my dream role, thanks to Patrick from Pulse. After having a chat with Patrick, he presented me with job roles that not only matched my skill set but matched my motivations and future goals. Patrick helped me every step of the way, and his extensive knowledge prepared me for interviews at the highest level. Endlessly thankful for Patrick and the Pulse Recruitment team.
Kareem - Sales Consultant, World's Leading Events Promoter
Patrick contacted me asking if I was interested. He submitted my application, set up the interviews, and I was given the role. Communication and feedback throughout. I highly recommend Pulse Recruitment and have already recommended them to a couple of people who are currently looking for new roles.
Joanne - ESD Consultant, Cloud Platform for Streamlining the Management of Mobile
If you're passionate about sales and seeking an opportunity within the industry, I highly recommend seeking out Patrick from Pulse Recruitment. Patrick ensured my recruitment process was seamless. A highly professional, hardworking individual that genuinely wants you to succeed!
Alex - Sales Development Representative, Global SaaS Solutions Provider
Patrick had great knowledge of the industry, the employer and the role, and was able to match my experience to it. I would highly recommend him. Patrick was extremely helpful throughout the application and interview process, which is a blessing for those of us that dread job interviews! Above all, Patrick was personable and down-to-earth which is a rare find in the recruitment industry. I can't thank him enough for helping me progress in my career!
Joy - Service Delivery Manager, Telstra's #1 Service Provider
Meet the rest of our team
Daniel Hale
Daniel founded Pulse Recruitment in 2004 and is still a hands-on recruiter today, utilising his vast network of senior tech sales talent to gain excellent outcomes for Pulse's clients and candidates.
Learn More
We thrive on building meaningful relationships
We love what we do! Pulse Recruitment is comprised of passionate, talented sales recruiters who are constantly evolving to deliver the best experience for all our clients and candidates.